Introduction
22 years after the release of the last installment in the highly successful series Otoko ha tsurai yo!, Yamada delivers the 50th and truly final Tora-san film, Tora-san, Wish You Were Here. Not only was this film made to celebrate the 50th anniversary of the series, but also to celebrate the late great Kiyoshi Atsumi, who bombarded Tora-san with his extra-ordinary performance into the collective mind of many Japanese.
Review
On the day of his wife's third memorial service in Shibamata, Mitsuo (Hidetaka Yoshioka), now a budding novelist, has a dream about his first love, Izumi (Kumiko Goto). At the service, he suddenly starts thinking about his uncle Tora-san (Kiyoshi Atsumi) and the (dubious) role he played in coupling his father, Hiroshi (Gin Maeda), with his mother, Tora-san's sister Sakura (Chieko Baisho).
At the end of the service, his father-in-law gives him, even though he did not ask for it, his blessing to remarry. After a short fight between him and Akemi (Jun Miho) concerning the importance of remarrying, he gradually starts to consider that it would be better for his daughter Yuri (Hiyori Sakurada) to have a new mother.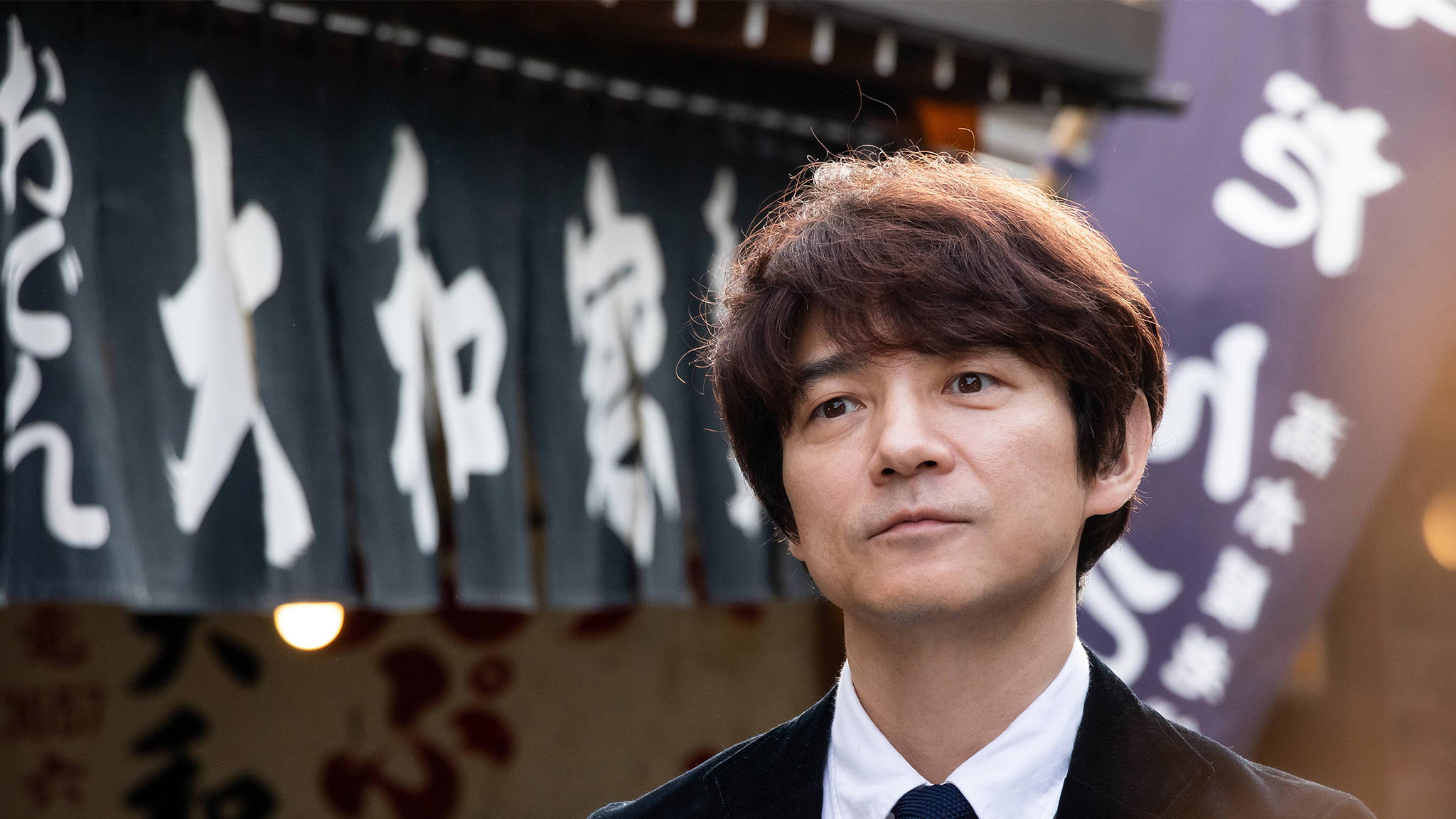 Tora-san, Wish you were here shows that everyone, in one way or another, is marked by the memories of heartwarming moments, painful moments, but above all missed opportunities he or she, as subject, treasures. Unsurprisingly, these moments often include Tora-san. In other words, through the device of reminiscing, Yamada explores how Tora-san, as subject, after all these years remains in the mind of those who were close to him and how he influenced their lives. But the device of reminiscing, a device structuring the flow of the narrative, does not only emphasize how he is not forgotten, but also how much he is missed. The device has no other function than to reveal the subtle nostalgic feelings of those who were close to Tora-san – Mitsuo in particular – as well as to enable the spectator to satisfy their own nostalgic feelings to the bygone times of the beloved peddler.
The reliance on nostalgia is, at once, the narrative's greatest strength as it is its greatest weakness. How much one can enjoy the nostalgic feelings that structure the narrative's flow depends entirely on one's familiarity with Tora-san and his adventures. For those spectators who have no affinity whatsoever with Tora-san, Tora-san. Wish You Were Here will have little to no emotional impact. Only those spectators who are (long-time) fans of the series will be able to satisfy their nostalgia and fully enjoy this homage to this iconic Japanese character and the actor who fully embodied him.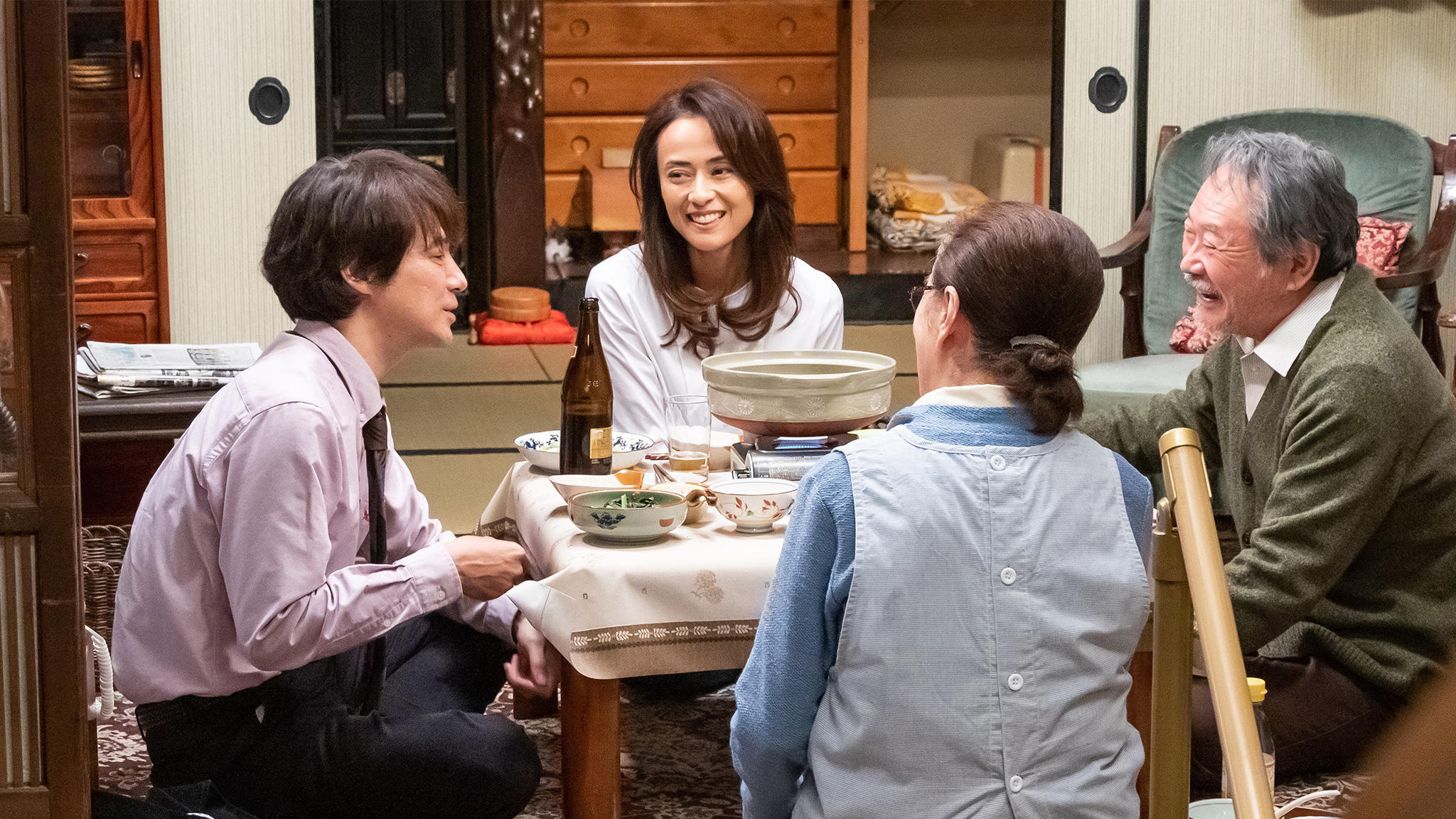 But Tora-san, Wish You Were Here is not only about nostalgia. The narrative, by putting the relation between Mitsuo and Izumi central within the narrative, also deals with romance and desire. What Mitsuo's fantasies and memories of Izumi underline is nothing other than that Mitsuo, as subject, is once again desiring. His current fantasies, by showing his wish as fulfilled – i.e. meeting Izumi, confront him in a very direct way with the very (romantic) lack that he, at first, does not want to acknowledge. Mitsuo, as a matter of fact, is only 'attacked' by the dream-fantasy due to the fact the memorial service strengthens the lack that he, for various reasons, is not willing to accept. While his dream-fantasy pinpoints his desire, a desire for a new wife, he is, as his anger at the ceremonial service shows, not ready to take his dream and desire seriously. Will he act upon his desire when he gets the chance or will become a dupe of the romance like his uncle?
The composition of Tora-san, Wish You Were Here offers a pleasant mix between fixed and dynamic moments – a mix present between shots as well as within shots. Yamada has crafted a pleasing but otherwise straightforward composition. Nevertheless, Yamada's composition with one notable creative excursion, i.e. the opening sequence visualizing Mitsuo's dream of meeting Izumi.
Yōji Yamada did his best, e.g. via a subtle yellowish colour-design, to echo and approximate the visuals and the atmosphere of the previous Tora-san films. This visual approach, which successfully emulates the feel of the older films and allows fragments of past films (presented either as reminiscences or just as flashbacks) to be fluidly integrate into the compositional whole, is not only instrumental in strengthening the feeling of nostalgia that structures the narrative but also engenders a heartwarming nostalgic feeling in the spectator.
Tora-san, Wish You Were Here is a narrative that is, in fact, solely targeted at the fans of the series. For fans of Tora-san and his romantic (mis)adventures, Yamada's latest offers not only a powerful homage to the late great Kiyoshi Atsumi but also a moving nostalgic ride along many of the iconic scenes of the series. For those spectators new to Tora-san, this narrative will sadly not entice them to explore the 49 previous narratives of Japan's most famous peddler.